Notifications
Script gives notifications in 2 cases:
when it waits some response from user (JIRA password etc)
when it finishes the execution
The type of notification can be configured in terminal, that is used for updates.
NB! All terminal configurations apply to the session, so if you change them you change all notifications in the session, not only Version-Updater ones.
Configurations in PuTTY
Configurations – Terminal – Bell
In first block you can choose audio effects and on the second block - visual effects.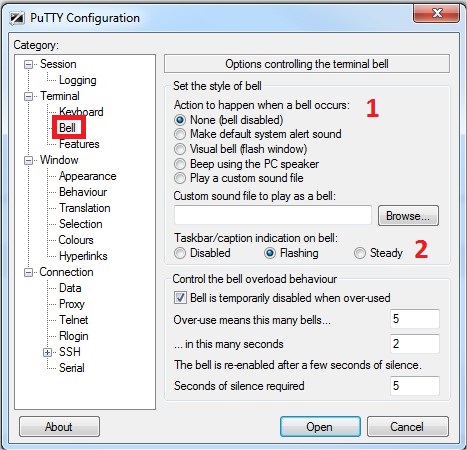 Configurations in Mac OS Terminal
Preferences – Profiles – Advanced – Bell